Welcome to James M. Wesolowski, CPA, P.A.
As a CPA, I have been fortunate to have individuals and businesses come to depend on my professionalism, knowledge, and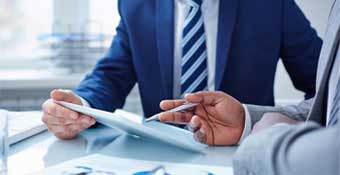 guidance. My CPA firm strives to understand you and your business and to help you make smarter financial and accounting decisions. I use the latest technology to help you keep your accounting records organized, and your taxes at their legal minimum, all while providing more useful and up-to-date information.
With over 35 years of professional accounting experience, I opened my Cape Coral CPA office in 1993. Since that time, I have helped thousands of families and business owners with their accounting and tax needs. I offer personalized quality secure service that is beyond comparison. My Cape Coral CPA firm provides a range of services including:
Accounting Services
Individual Tax Return Preparation and Filings
Business Tax Return Preparation and Filings
Tax Consulting
Tax Planning and Preparation
Strategic Tax Planning
IRS Tax Dispute Representation
Business Accounting
Business Consulting
Financial Services
Estate Trust Tax Return Preparation
Regional, National, and International Assistance
These services are by no means all-inclusive. For a more detailed list of services click here and visit my Services Page or please contact me directly at (239) 574-4449. If I cannot meet your need, I may be able to direct you to a professional with an applicable specialty.
Contact The Office of James M. Wesolowski, CPA, P.A. Today
I know how important it is to monitor your finances and manage your costs. My reviews of your tax needs can help you pinpoint overlooked tax deductions or weak spots in your cash flow and receivables. My goal is to provide high-quality professional tax and accounting services at a reasonable cost. I also desire long-term client relationships earned through being technically competent in a broad array of tax and accounting matters that help you meet your goals. My Cape Coral CPA firm can help you do this by keeping you better organized, identifying waste and planning for future tax needs. For the very best accounting services, tax preparation, tax consulting and financial services contact me today at (239) 574-4449.