CFP® or Certified Financial Planner™ 

– Building Your Financial Future
Consulting with a CFP® or CERTIFIED FINANCIAL PLANNER™ isn't always the steps taken when building or dreaming about your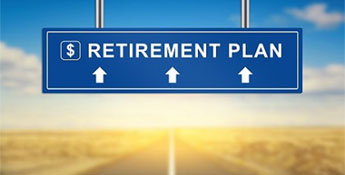 future. We all think about our finances, and ask ourselves do we have enough money to last throughout our life. A well thought out plan integrates all areas of personal finance, including planning for education, retirement, investment, taxes, insurance, your estate, your life experiences, and dreams.
You've got goals and dreams to pursue, and more time and money would help you realize them. The earlier in life you plan and develop a strategy to meet your goals and dreams, the better chance you have at accomplishing them. But do you have the time or expertise to manage your investments and financial affairs? Many professionals and families prefer to plan and live their lives and have a CFP® or Certified Financial Planner™ manage their financial affairs.

Why

Use A CFP® – Certified Financial Planner™ 
There are many professionals that may call themselves "financial planners." Only CFP® – Certified Financial Planners™ have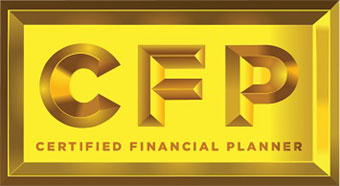 completed extensive training and are held to the highest ethical and educational standards.
CFP® and CERTIFIED FINANCIAL PLANNER™ are certification marks owned by the Certified Financial Planner Board of Standards, Inc. These certifications are only valid for individuals who complete the CFP Board's initial and ongoing certification requirements.
My 'Personal Financial Specialist – PFS' Credentials
The American Institute of Certified Public Accountants (AICPA) awards a specialty credential of Personal Financial Specialist – PFS to CPAs who specialize in helping individuals plan all aspects of their wealth.
To become a Personal Financial Specialist – PFS, a CPA must be an active member of the AICPA, have at least three years of financial planning experience, meet all the requirements of the study of estate planning, retirement planning, investing, insurance and other areas of personal financial planning and pass a written exam.
Why Use Our 

CFP® – Certified Financial Planner™ 

Services

As a CFP® and a PFS, I work with individuals and families to help them define their financial goals and develop strategies for reaching those goals. I work with people of all ages and from all walks of life.
My services avoids potential conflicts of interest by working solely for you. We provide fee-only based services and advice. While we enjoy seeing most of our clients at least annually, you can engage us on either a one-time basis or as needed.
 CFP® Most Commonly Asked Questions
Am I saving enough for retirement?
How and how much should I save for my children's education?
Am I managing risk properly with insurance?
What estate planning documents should I have?
To Help Your Reach Your Goals We Offer:
Retirement planning strategies
Wealth building strategies
Lump-sum distribution advice
College planning advice
Estate planning advice
Contact Us Today For Your CFP® – Certified Financial Planner™ Needs
Whether you are building assets for the future or seeking to protect, enjoy, and pass on those you already have, James M. Wesolowski, CFP® is ready to help with sound, professional advice. To schedule an appointment with James M. Wesolowski, CFP® complete our online request form or call us today at (239) 574-4449. For more about our financial services visit www.jwesofinancial.com.